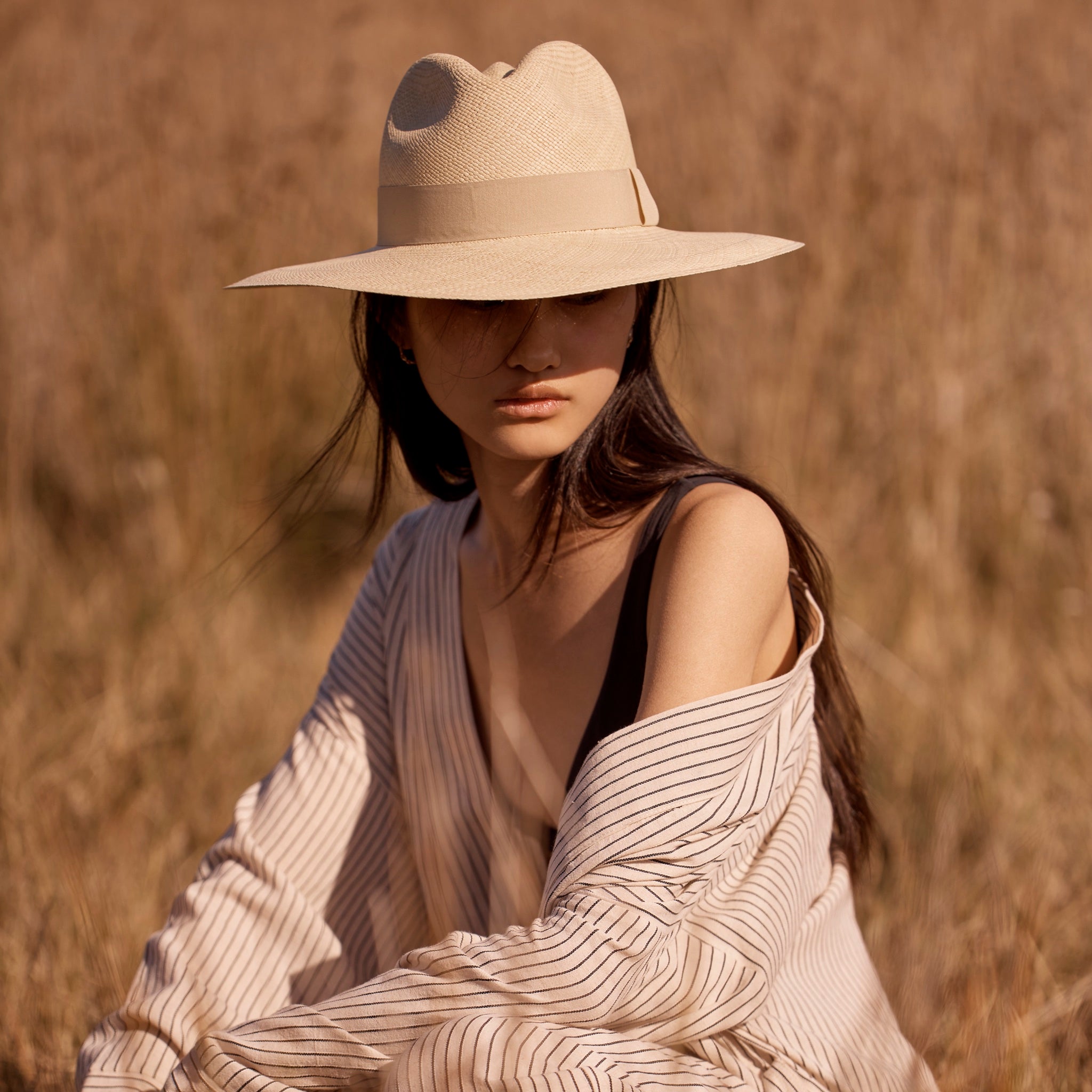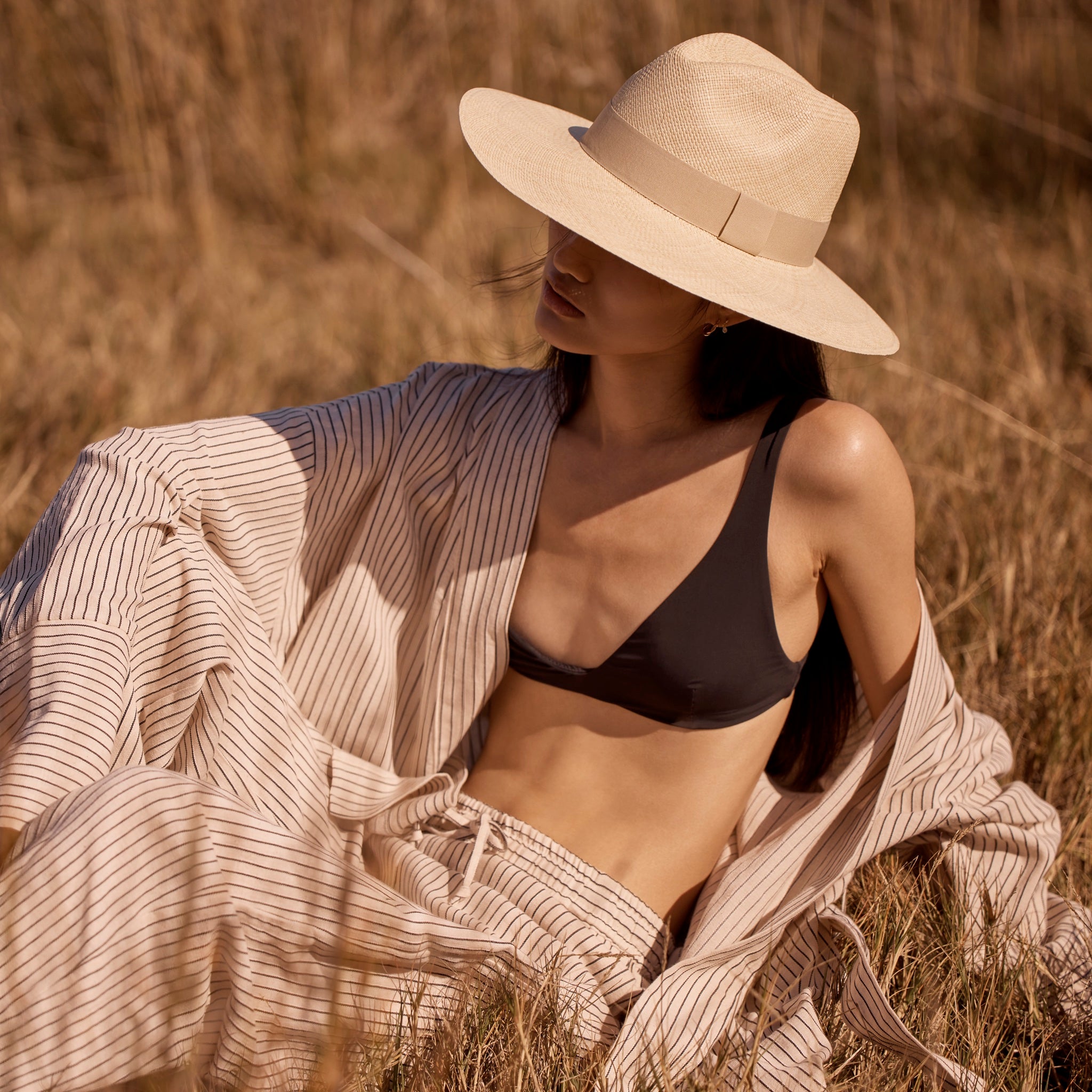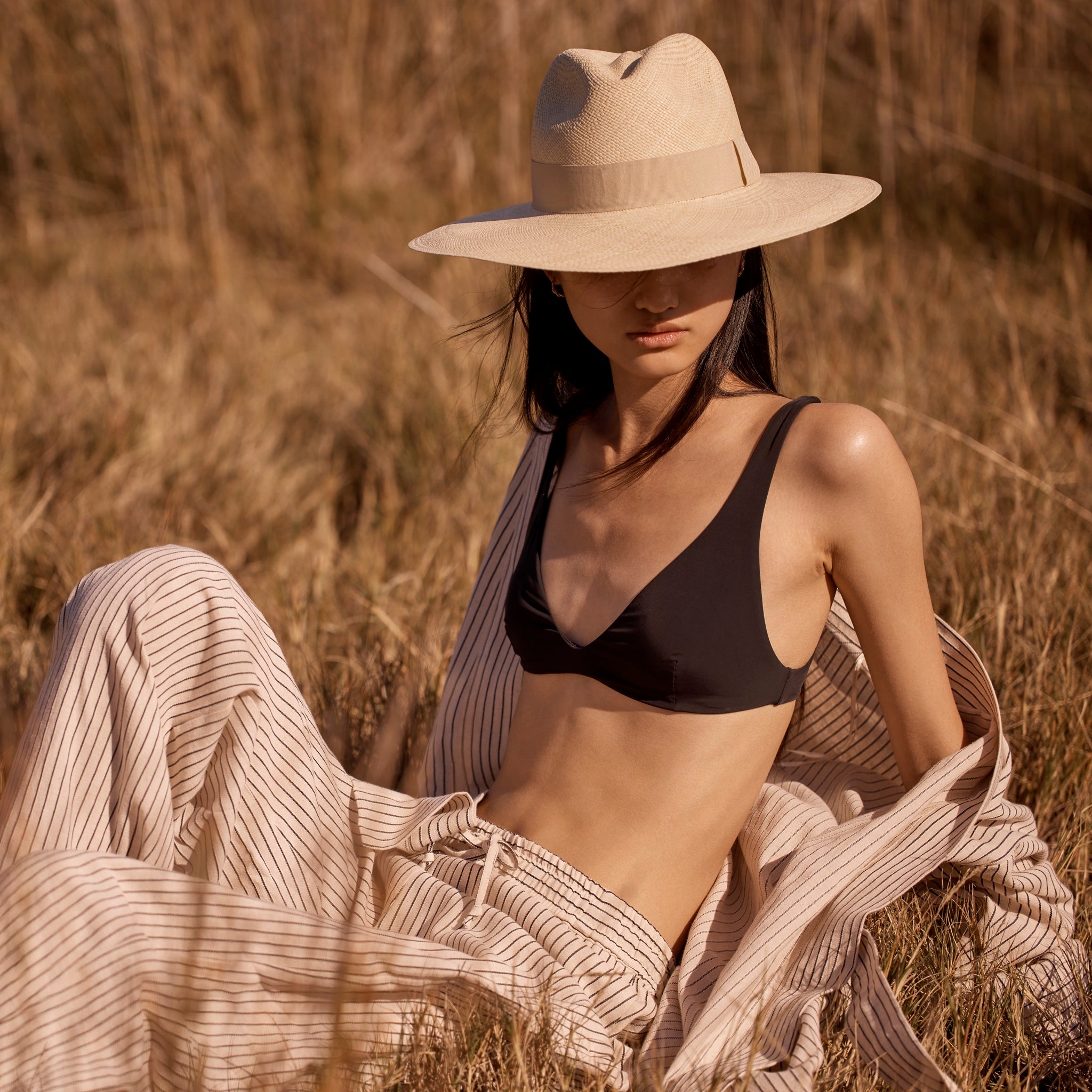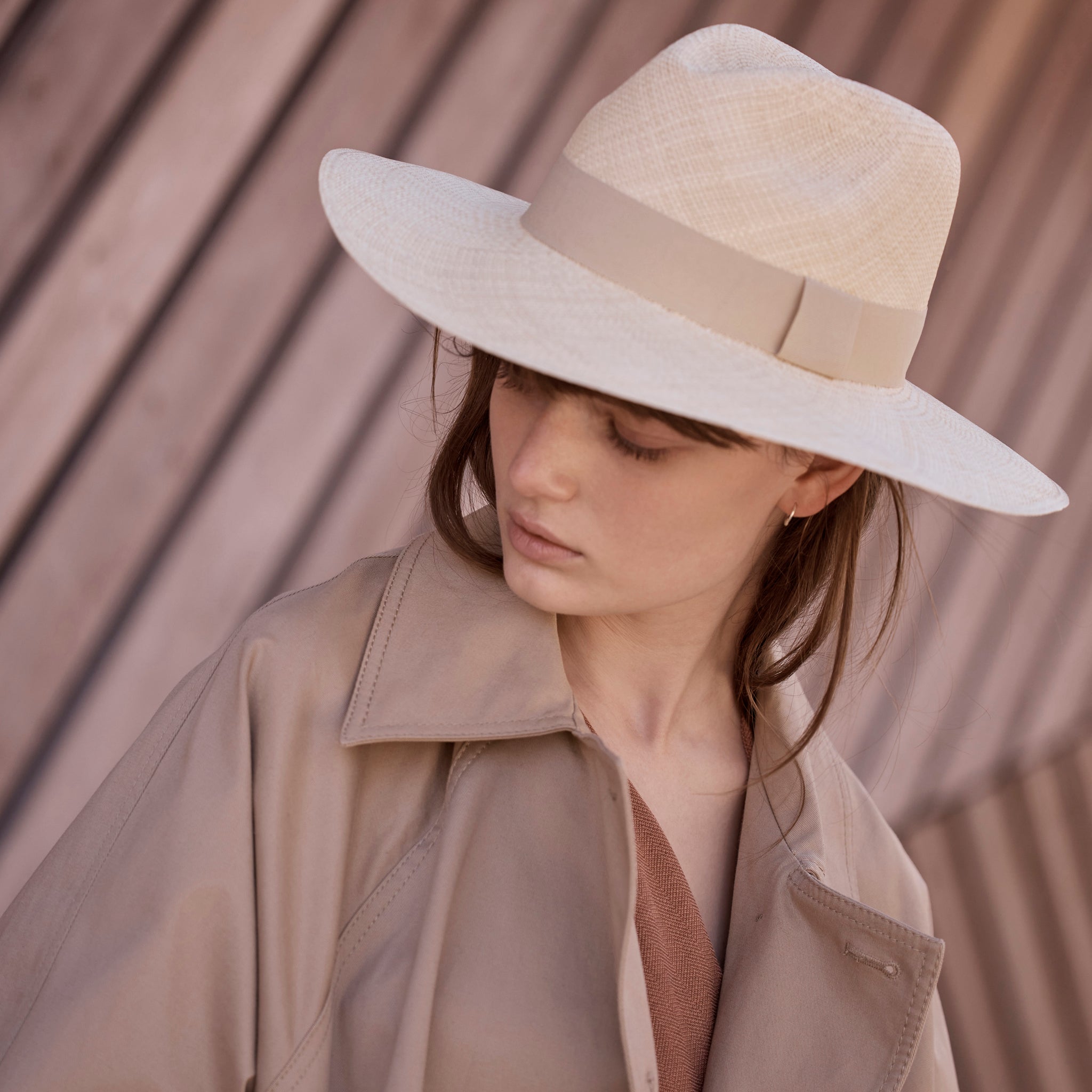 The Nearly Nude Panama hat is handwoven from light beige Toquilla straw and finished with a tonal beige grosgrain band. This is a great everyday Panama hat and is easy to style.
Custom-made with a 10cm brim, the Nearly Nude Panama hat offers enduring style and chic sun-smart versatility.
Each Panama hat is beautifully crafted by local Artisans living in the Andes of Ecuador using ethical and sustainable techniques. This Panama hat in particular takes approximately 8-10 weeks to weave by hand and the same Artisan who starts weaving your hat will always finish it so the weave is always perfectly uniform. 
Please email and let us know if you are in between sizes and we can customise your size, so your Panama hat will fit perfectly..
• Panama Hat
• 10cm brim
• Pinch crown
• Beige grosgrain ribbon
• Handwoven in Ecuador
Straw Hats
Our Panama and Boater hats are crafted from 100% straw and are hand woven by Artisans living in Ecuador. Given the handmade, unique nature of our product each hat will vary slightly in size, colour and weave. Because your hat is made with natural fibres it needs to be handled with care. Panama hats are very flexible however they should never be crushed into a bag or box. You must not put heavy objects on any surface of the hat and always pick up your hat by the brim, never by the pinch of the crown otherwise, after time, your crown will crack. The best way to clean your hat is with a damp cloth or baby wipe. Do not leave your hat in direct sunlight, extreme heat or damp / humid conditions. Always keep / place your hat on a flat dry surface when not on your head. Your hat does not like water so please be careful with wet hair when putting back on your head after a swim. Water can cause your Panama hat to shrink or distort due to the nature of straw - a natural fibre. You can always reshape your hat with steam and if you prefer a straight, stiff brim you can achieve this by ironing the brim with a hot iron.
Woollen Hats
Sarah J Curtis woollen fedoras, caps and boaters are all crafted from 100% Australian Merino wool. They can be spot treated with a damp cloth – or baby wipes work wonders! You can also use a lint roller to remove fuzz and dust. Use gently to prevent mis-shaping the hat.
SJC is now pleased to offer free standard shipping within Australia for purchases over $150.
For orders under $150 within Australia, standard shipping is charged at a flat rate of $16.95, and express shipping is $30. 
For New Zealand orders, standard shipping is charged at a flat rate of $25 AUD, and express shipping is $48 AUD. 
For other international orders, standard shipping is charged at a flat rate of $56 AUD, and express shipping is $80 AUD. 
All products, including our signature hats, are professionally wrapped, packed, and dispatched within 1 business day of your order.
Shipping times are as follows;
Standard Domestic: 1-4 business days
Express Domestic: 1–3 business days
Standard International: 10+ business days
Express International: 2–7 business days